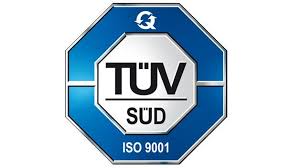 The entire PharmaKorell GmbH operates in a quality management system in accordance with ISO 9001:2015 and, where applicable, in accordance with the requirements for pharmaceutical manufacturers (Pharma-GMP). We not only advise and audit other companies, but also continuously improve our own processes and are also regularly audited or inspected ourselves.
PharmaKorell GmbH also has a permit to transfer employees as a precautionary measure. This protects you as a client from the so-called "borrower liability", i.e. from the fact that a "fake employment relationship" arises or that fines and social security claims come to you.
The Manufacturing/Import License below is the English translation of the original German document.
Click on the individual certificates to open them!